Francesca Wyllie Artist in Andalucia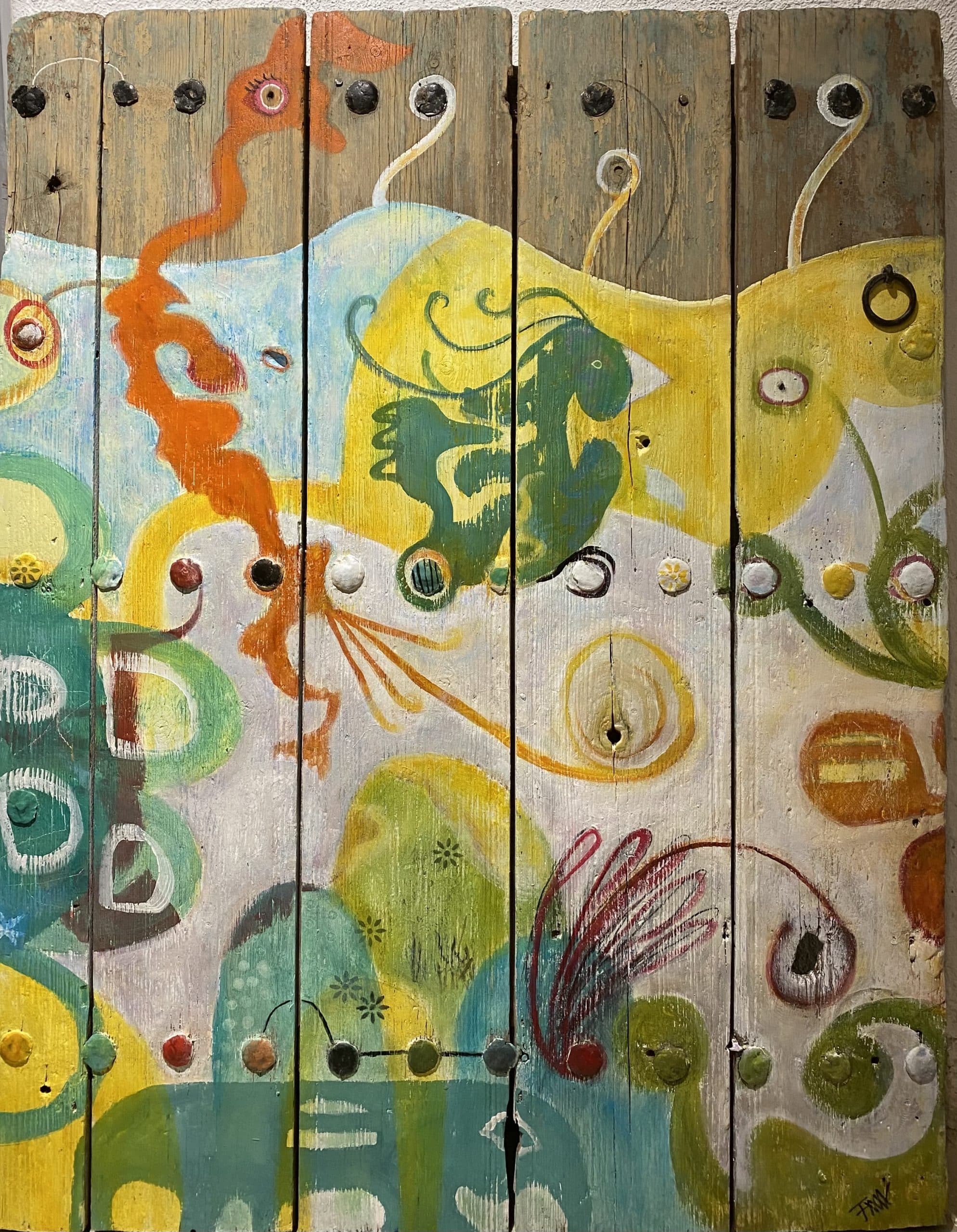 Francesca Wyllie – Artist
Paints Semi-Abstracts, Landscape Paintings, Portraits, Pet
Portraits, House portraits, Sculptures and Commissions.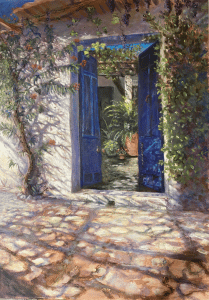 The Artist, Francesca Wyllie paints in her Art Studio at El Retiro in the hills of Andalucia, Spain.

Francesca paints and sculpts to commission and just for the love of it and also gives painting demonstrations and tuition. Her recent work has moved into semi-abstract painting, expressing a dreamlike inner world. Using a variety of techniques, materials, tools and surfaces, she draws inspiration from her observations of life, nature, the external and her own internal world.

Commission subjects include: portraits, landscapes, pet portraits. boats, abstracts and sketches from the curious life around her. She usually paints in oils, acrylics and watercolours and also with an IPad and Pencil.
Francesca Wyllie will venture out of her den to offer painting and drawing tuition and to give talks on her art or from her studio at El Retiro.
With over 30 years of experience in creating art, she knows a thing or two and is always keen to pass on a few tips.
So, why not get in touch to find out more about commissions, exhibitions, tuition and talks or come and pay her a visit and view the sculpture garden and art studio (by prior appointment only) by dropping her a line or by giving her a call!
She is always happy to help you with your enquiries or to answer any questions.
Contact the Wyllie Fox to:
commission a unique pet portrait
Commission a portrait
Commision a painting of your house
Commission an outdoor sculpture
Book accommodation at El Retiro or hire the art studio and yoga studio.