About Campestre Art Week
Over a period of ten days, come and enjoy this brilliant, creative and dynamic art exhibition representing 8 different artists with an eclectic display in various mediums.
All artists live in and around Iznajar, representing different nationalities and cultures.
The main objective for the week is to showcase local talent and to raise funds for the charity Age in Spain. Proceeds from the sale of refreshments and the raffle will go to Age in Spain, as will a percentage of all artwork sales.
The art exhibition is open between 5 pm and 9 pm, with creative workshops for everyone to participate in (donations for participants will go to Age in Spain), and musical performances on different nights. For details of timings and the full programme, click here.
Refreshments, for a small charge, will be available throughout the evening.
This is a great opportunity for members of our community to meet and engage in a creative environment.
Exhibiting Artists:
Francesca Wyllie (sculptor and painter)
Joy Muir (textile and ceramic artist)
Matty Bradley (painter, jeweller, and ceramic artist)
Antonio Flores Aviles (painter and sculptor)
Lucy Grove-Hemmings (abstract multi-media artist)
Jan Katuin (photographer)
Graham Grace (metal sculptor)
Juan Salvador Cobos Serón (ceramic artist)
Musicians:
Carlos Cortéz, guitar and percussion
Hilary Oakley, piano and saxophone
Yakamoz Dúo, guitar and piano
La Vid y La Vida, English choir, conductor John Sharrock-Taylor

In collaboration with Iznajar Townhall
Location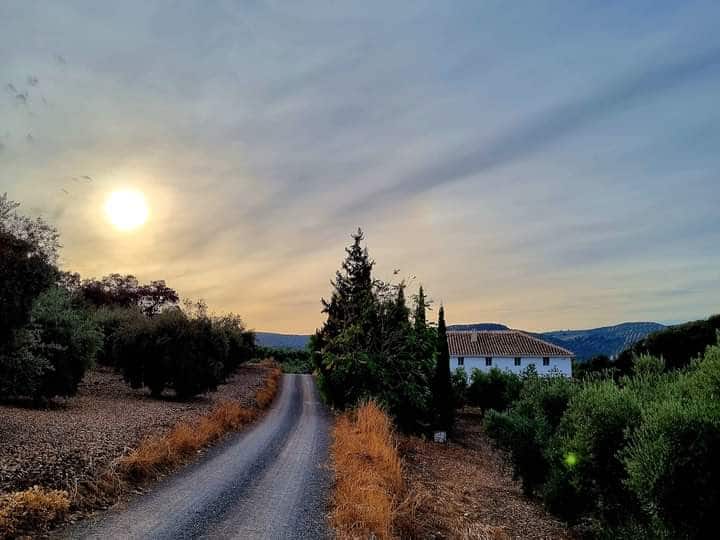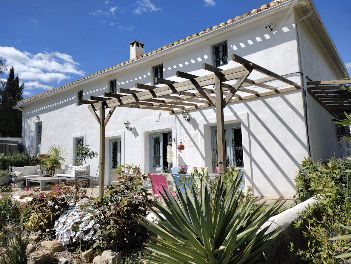 Programme
Saturday 10 June, 5pm – 9pm
7pm, official opening by Mayor of Iznajar, Lope Ruiz Lopez
8pm, Guitar and violin by Dúo Yakamoz
Tapas served during the evening
Sunday 11 June, 5pm – 9pm
6.30pm, Acrylics workshop by Francesca Wyllie
Monday 12 June, 5pm – 9pm
6.30pm, Macramé workshop by Joy Muir
Tuesday 13 June, 5pm – 9pm
6.30pm, Jewellery bracelet workshop by Matty Bradley
Wednesday 14 June, 5pm – 9pm
8pm, Saxophone and piano music by Hilary Oakley
Thursday 15 June, 5pm – 9pm
6.30pm, Wire flower workshop by Lucy Grove-Hemmings
Friday 16 June, 5pm – 9pm
6.30pm, Jewellery bracelet workshop by Matty Bradley
Saturday 17 June, 5pm – 9pm
8pm, Guitar and percussion, Carlos Cortéz
Sunday 18 June, 5pm – 9pm
7.30pm, La Vid y La Vida, English choir (continuing after the raffle)
8pm, Announcement of raffle prizes
English High Tea served during the evening
Age in Spain
Proceeds from Campestre Art Week (a percentage of sales, profits from refreshments and from the art raffle) will go towards Age in Spain. Here is some information about Age in Spain.
Age in Spain is a Spanish national charity, dedicated to the welfare of English-speaking older people. It aims to empower older people to lead fuller lives in their adopted country. The charity provides support and access to services to meet changing needs and circumstances, enabling people to help themselves and integrate into local society.
Age in Spain is an independent organisation with a network of volunteers throughout the mainland, the Canary Islands, and the Balearic Islands.
Age in Spain is active in several ways:
Information
Provide English speakers with information about all aspects of life in Spain so that they can make informed choices, understand what they may be entitled to, know how to comply with local legislation and integrate into their chosen communities.
Health, care, and wellbeing
Tackle loneliness, help people become actively engaged in Spanish life, and support people to live independently for longer. Age in Spain will advise on health and social care provision so people can access services and make choices about their later life in Spain
Campaigns, research, and policy development
Run awareness-raising campaigns and conduct research to make life better today and tomorrow. Working with other organisations in Spain and internationally, Age in Spain will share best practices, ensuring that the voices of older people are heard, improving social cohesion and the contribution of older people in society.
For more information, visit the Age in Spain website, and enjoy the interactive Moving to Spain guide that´s full of information for people wanting to move here, or people already living in Spain: