We love Dogs at Cockington Court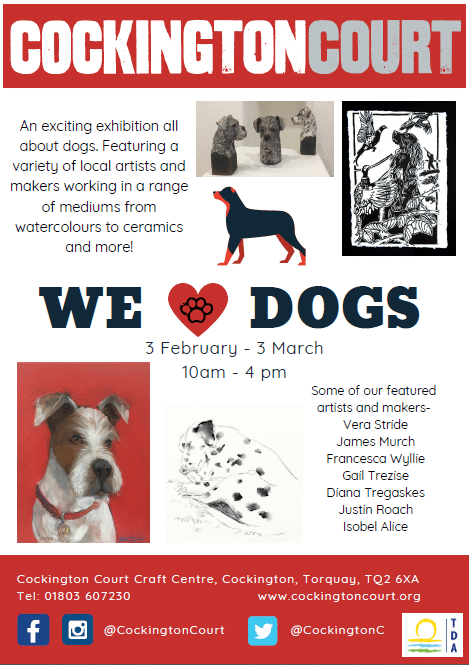 The Cockington Kitchen Gallery exhibition is now up and running! It's a very dog friendly location, with fabulous walks, craft centre, cafe and shop. Do come and visit. You can see Francesca Wyllie's original oil paintings of dogs and limited edition framed prints, as well as other talented artists who love to paint and sculpt dogs too.
Open daily and running until the 3rd of March.